Yoga Classes Schedule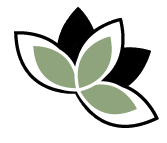 Due to studio closure during this Corona Virus time go to www.AliveWithYogaOnline.com
For Jaye's and Jacqui's classes call 941-524-8774 or see https://jayemartinyoga.com/schedule/
For Larisa's class call 244-406-1014
Group Class Cards Pricing
8 classes for $108 (exp. 3 mths)
Drop-In Welcome: $17
Do not make any checks out to Alive With Yoga.  Only Check and Cash. No credit cards at this time.
Try not to eat a heavy meal at least 2 hours before class. If you feel hungry, have a light snack such as fruit and tea.
Wear loose, comfortable clothing. Layers provide for shedding & adding.
Classes begin on time so arrive a few minutes early to get settled.
Bring your own mat – we do have extras if needed!
You might also like to bring a blanket, cushion, eye-pillow, belt, block. We do have extras if needed!
Yoga Etiquette
As a community, we come together in a growing, respectful environment. As such, we encourage the following points of yoga etiquette.
Remove shoes before you enter the Yoga room and place them with other personal belongings under the bench. The front door will be locked while yoga is in session, so as not to be disturbed, so belongings will be safe.
Space sharing. As people file into class be aware of space issues; move your mat if needed to make equal room for all.
Silence phones by switching to "off" or "silent" (not "vibrate"). Better yet, leave your phone at home or in the car.
Avoid wearing perfumes, or colognes out of respect for others in the class. We are often in close proximity to each other and scents can affect those with allergies and with our pranayama (breathing practice).
What to Bring
Yoga Mat
Towel if you tend to perspire
Comfortable Clothes
Blankets, blocks, belts are available at the studio.