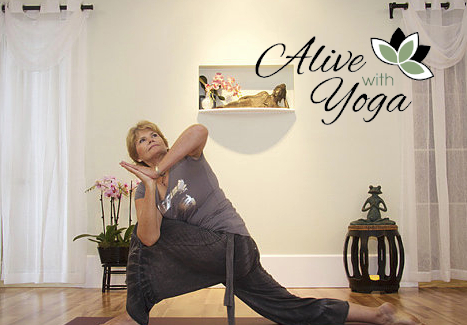 Change your health. Change your life.
​
"Yoga therapy is the process of empowering individuals to progress toward improved health and well-being through the application of the philosophy and practice of Yoga." ~ What is Yoga Therapy? An IAYT Definition
I am committed to exploring yoga as a means to create and maintain optimal health of the mind, body, and spirit. I believe that yoga is poised to make major breakthroughs in mainstream health care as a powerful, non-invasive and cost-effective complement to Western medicine. I am thrilled to present a unique offering in the landscape of health and wellness: Yoga Therapy Sarasota.
Located at Alive With Yoga, scheduled appointments to greater Sarasota community for quality, accessible yoga therapy.
Ancient Tools For Modern Healing
Yoga Therapy utilizes the art and science of yoga to effectively address a wide variety of conditions, including:
back & neck pain
joint pain & other movement issues
disc & spinal conditions
injury recovery
heart disease
diabetes
digestive disorders
anxiety & depression
PTSD, trauma & grief recovery
insomnia
Specialising in Back, Hip, Knee pain.
Costs:
Private Session$75.
Over 3 sessions, the price drops to $65